Thank You For Visiting Surface World Live 2018
2nd October 2018
We would like to thank all who attended Surface World 2018 at the NEC which was held recently. The show was a big success for Amber Industries and its MCM Conveyor division. Our stand was a hive of activity throughout both days with lots of interest in our MM Conveyor range especially our Autotrack range of power & free overhead chain conveyor systems which are suitable for handling light, medium and heavy products in many different formats.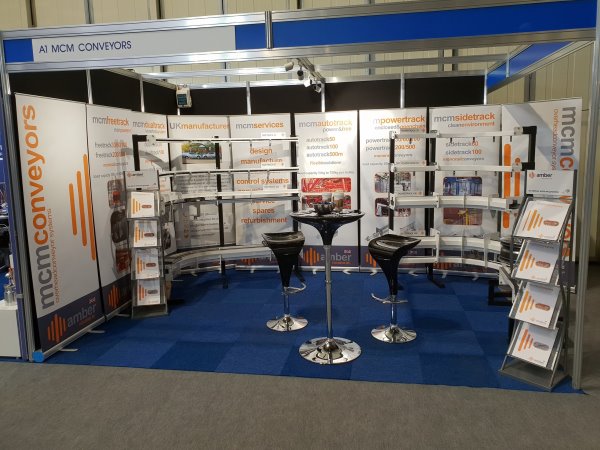 The MCM Conveyors division of Amber Industries Limited has developed and manufactures its own comprehensive and high quality range of light, medium and heavy duty overhead conveyor systems.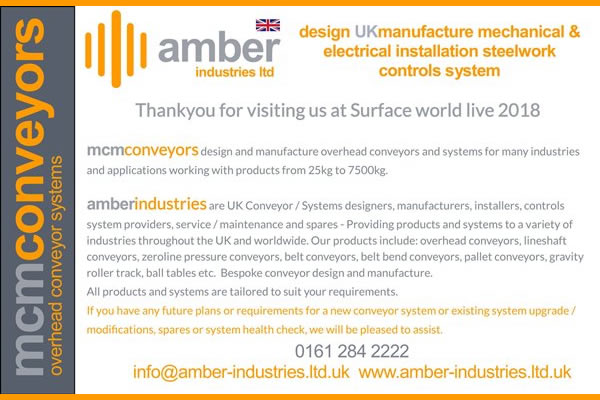 The modular design of these systems, combined with a range of standard accessories such as a selection of different radii horizontal and vertical curves, spinners, indexers, automatic load - unload units etc., enables them to be easily configured to suit the most complex routing and layout requirements of any manufacturing and assembly processes. Installation is quick and easy and the modular design also allows later extensions and system rearrangements to be undertaken.
Other Articles
4th September 2023
1st August 2023
17th July 2023
7th June 2023
4th May 2023
2nd April 2023
1st March 2023
1st February 2023
9th January 2023
9th December 2022