MCM Sidetrack – Overhead Monorail Conveyor Systems
A range of 'monorail' overhead chain conveyors with the track and chain rotated through 90° so that the C shaped hanging pendants attached to the chain project through the side slot in the track. The MCM Sidetrack conveyor system is designed to prevent any contamination from the chain, such as droplets of lubricating oil or minute particles of metal from falling on to the product.
As with the Powertrack range these conveyors are designed to operate in temperatures of up to 250°C. Various attachments designed to fit directly onto the chain, pendants such as continuous flight bars and spinner units for product rotation are available. This makes the MCM Sidetrack conveyor systems i.e. ST30, ST60 and ST100, the ideal solution for handling products in clean environments such as through paint finishing processes or for handling food and garments.
The ST30, ST60 and ST100 conveyor systems have pendant load capacities of 30Kg, 60Kg and 75Kg respectively. The minimum pitch varies for the different conveyor systems in the range.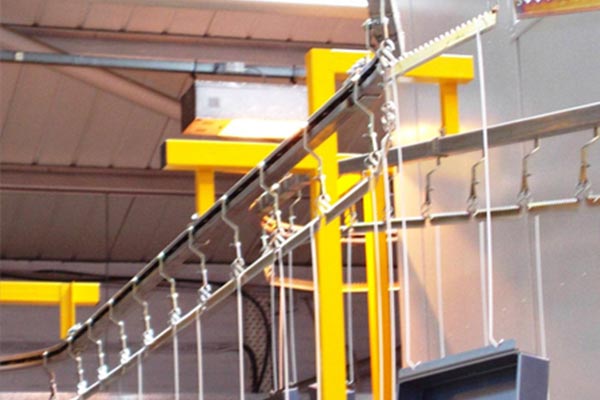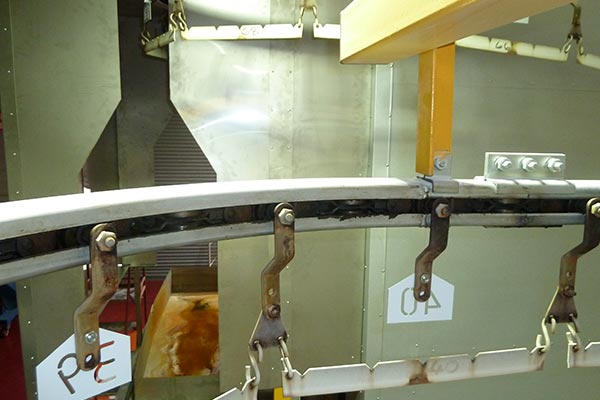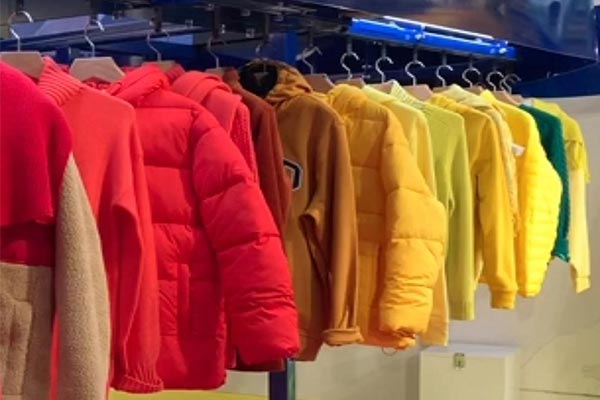 ---
Sidetrack Overhead Chain Conveyors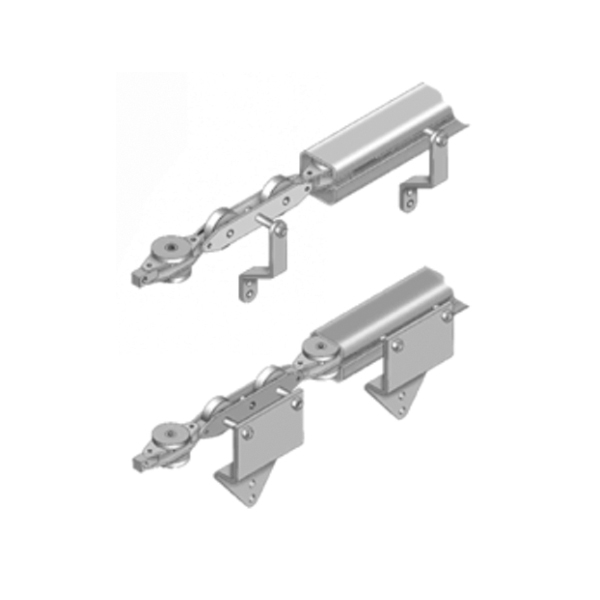 ---
---