MCM Inverted Conveyor Systems
The MCM Inverted range of conveyor systems comprises the IPT100 Dualtrack which is essentially an inverted PT100 and the IAT100 Dualtrack which is a fully functioning inverted 'power and free' conveyor system. Both these conveyor system are similar to their corresponding overhead conveyors systems except they have specifically design features enabling them to operate in the inverted mode for carrying products at floor level.
Where a high degree of stability and precise positional accuracy is demanded an additional track (Dualtrack) is fitted on which stabilisers attached to the trolley's run.
With these inverted conveyor systems the track and chain is below the product load being conveyed, therefore contaminants such as oil and other debris fall away from the product thereby eliminating a cause of potential defects and rework.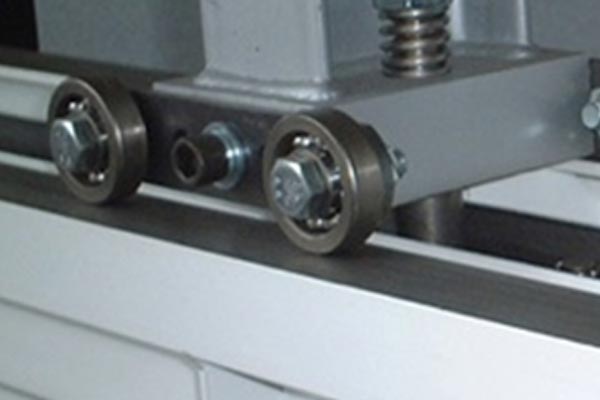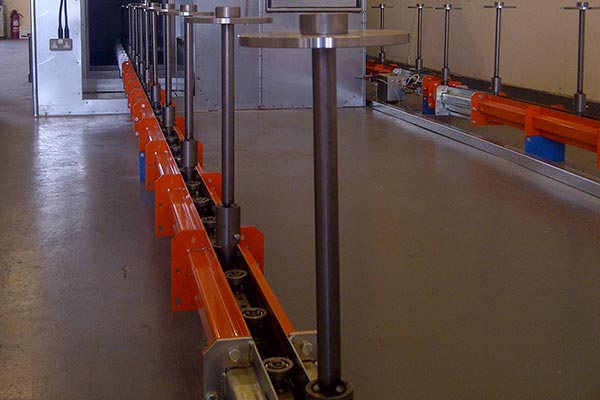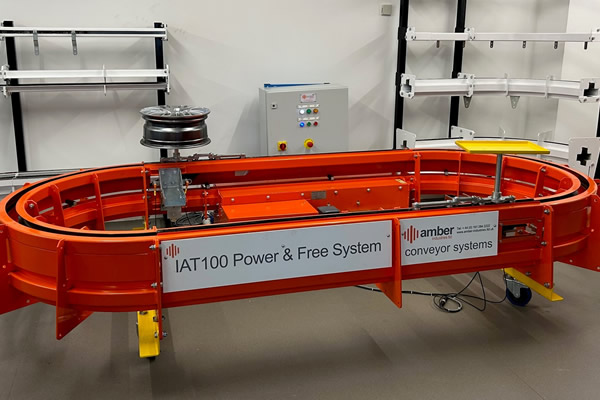 ---
---