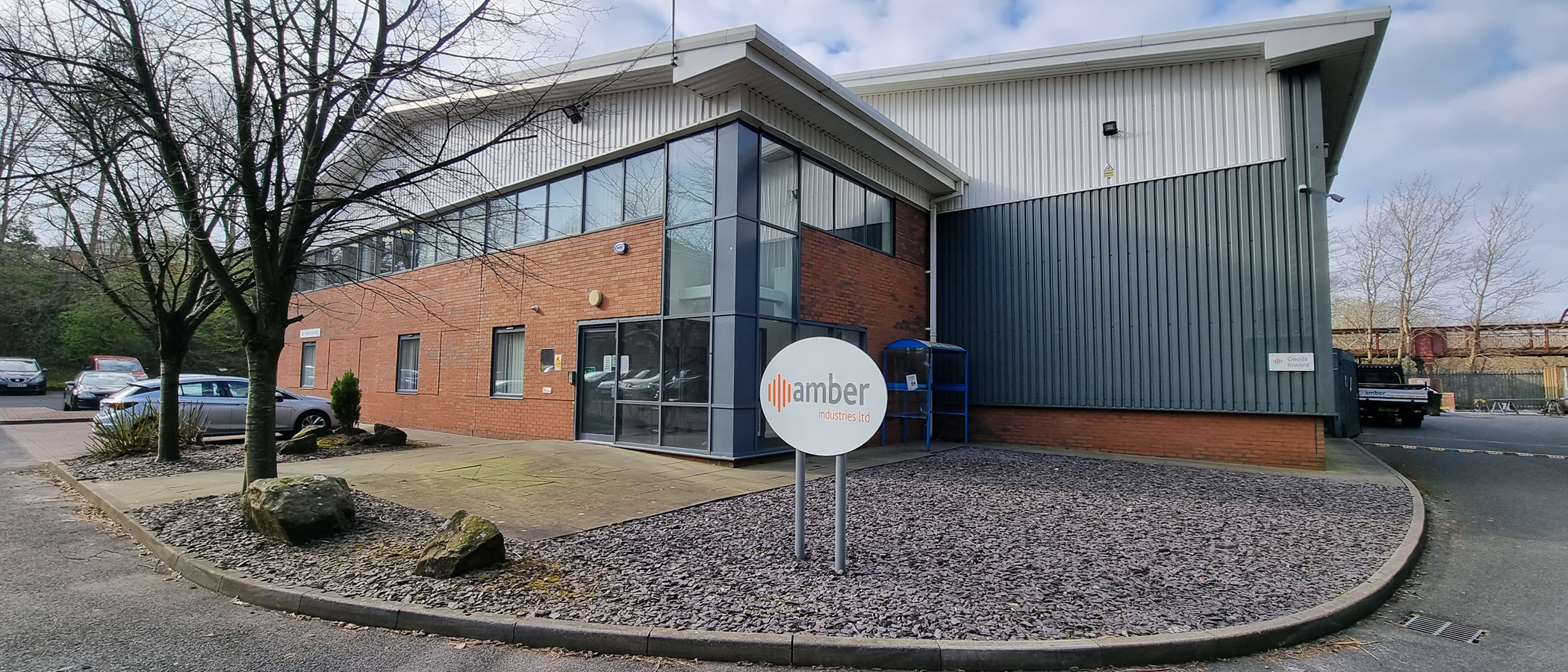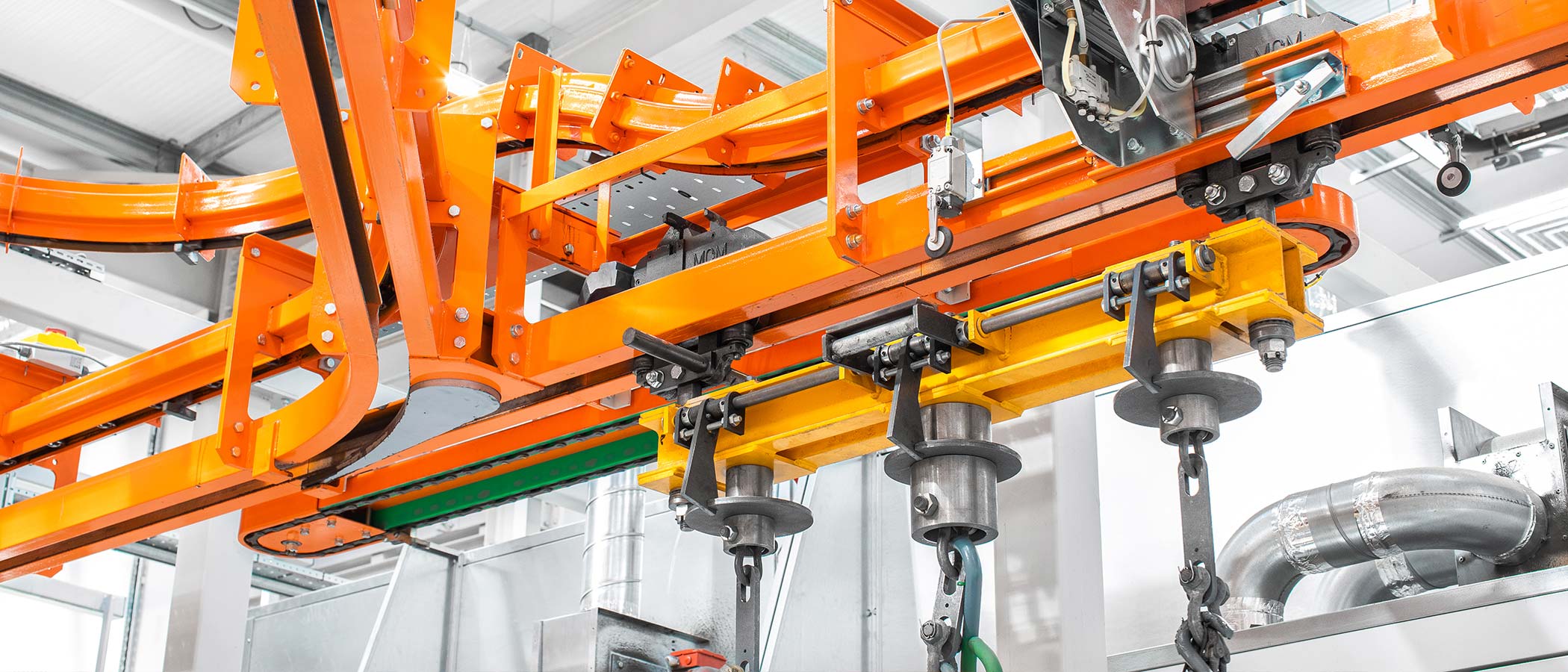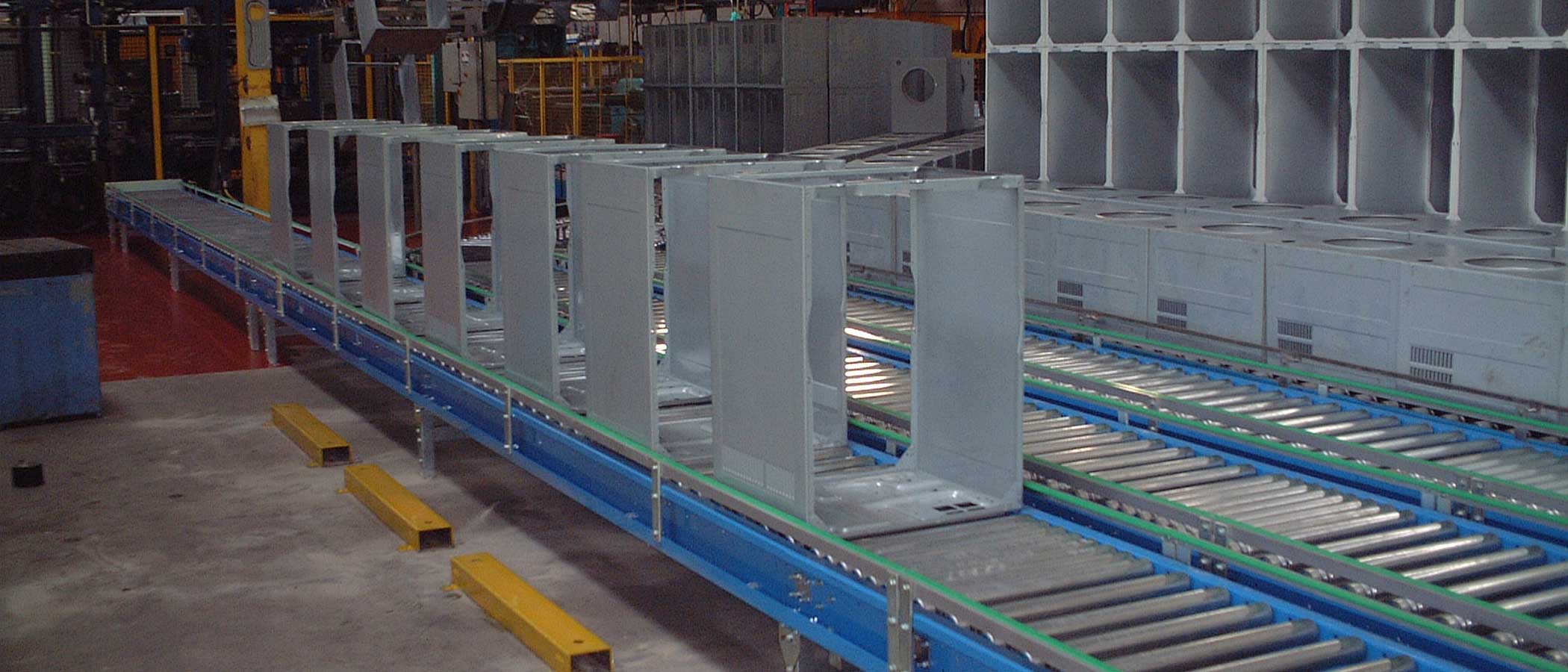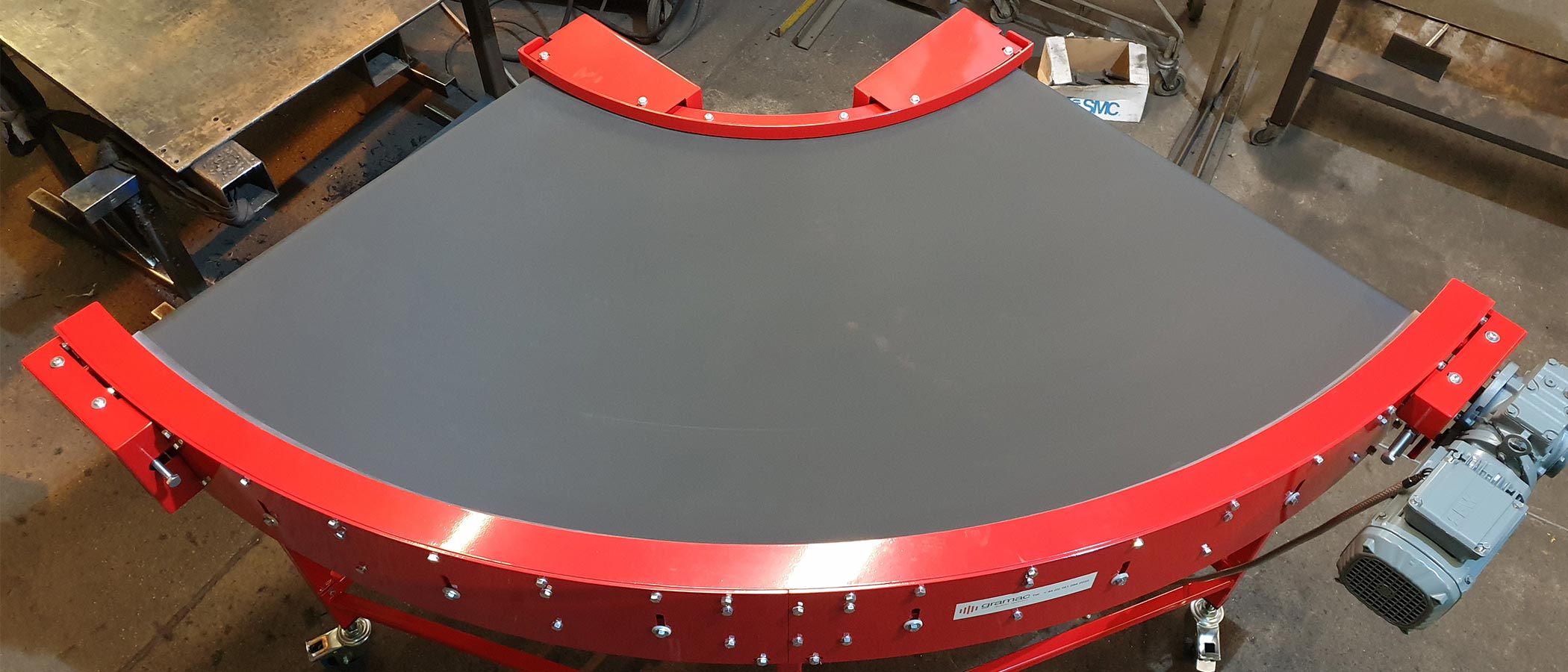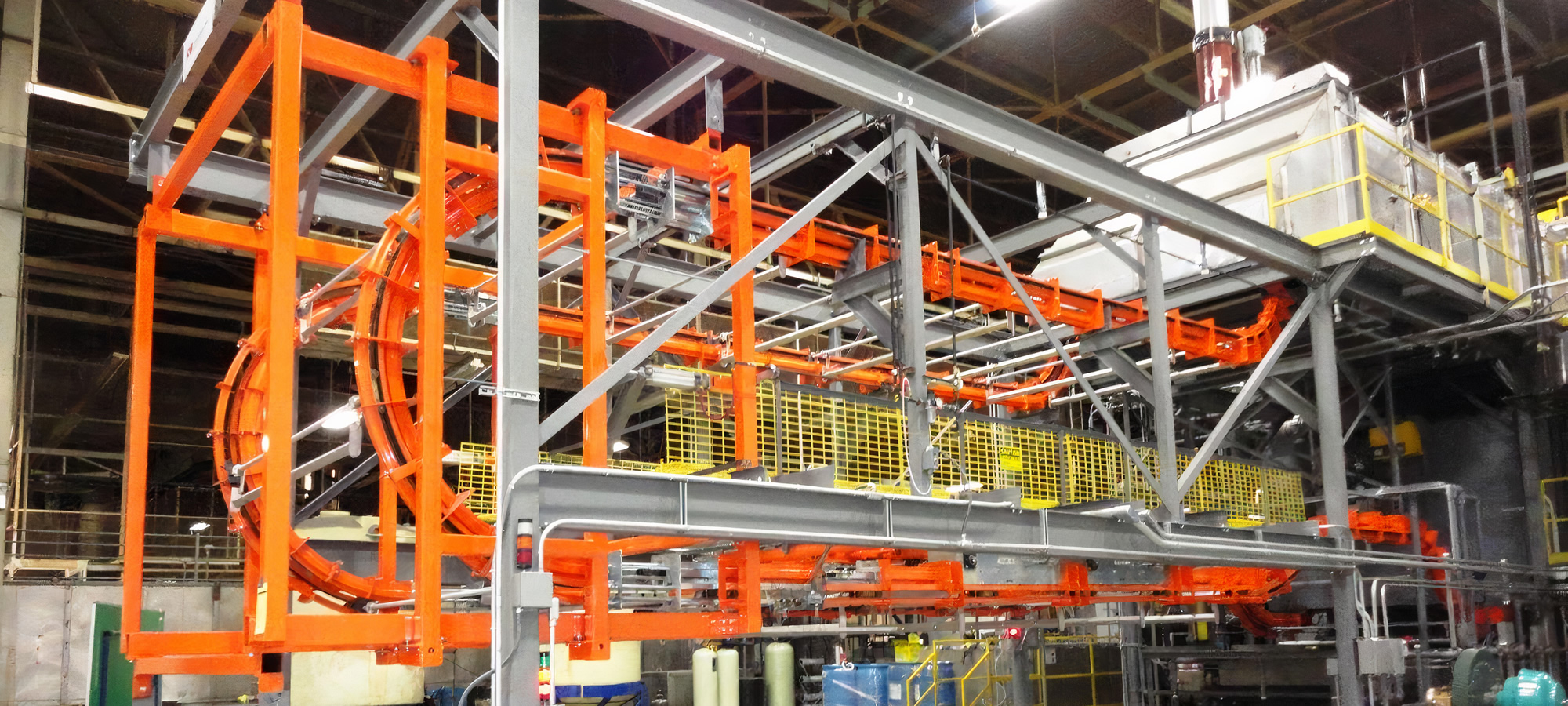 Amber Industries - Automated Conveyor & Handling Systems
With origins going back over 60 years Amber Industries was incorporated in its current form in 2002. In 2005 it was subject to a buyout by the current management team. Amber Industries have the technology and the organisational capability to provide conveyors and material handling solutions from simple belt conveyors and roller conveyors through to complex integrated conveyor systems including overhead conveyors, power & free conveyors, inverted chain conveyors, floor conveyors, tote and unit load conveyors, line-shaft conveyors, ZLP conveyors, accumulation conveyors, pallet handling conveyors, incline belt conveyors, laundry conveyors and curved and spiral conveyors.
All our conveyors are manufactured in the UK to rigorous quality standards and are designed with the customers individual requirements in mind using the latest 3D CAD software packages. Conveyor control systems' architecture and software is done by our in house conveyor control systems engineers and programmers. Installation and commissioning of our conveyors can be undertaken by our highly trained team of site technicians.
---
---
Overhead Conveyors
MCM overhead conveyor systems have for over 40 years been used to improve the operational capacity and efficiency of many and varied types of industrial and manufacturing facilities. By the nature of their design and construction overhead conveyor systems enable the optimisation of available factory floor space. MCM's wide range of overhead conveyor systems are used for many materials handling operations including; assembly lines, storage facilities, component distribution, waste removal, and surface finishing processes, e.g. shot-blasting, cleaning and de-greasing, painting, powder coating, plating and high temperature baking etc.
Our overhead conveyor systems are frequently found working in such industries as: automotive manufacturers, automotive component suppliers, commercial vehicles, construction and municipal plant, agricultural equipment, white and brown goods, abattoirs and meat processing plant and sometimes in more unusual settings like museum displays, exhibition displays and shop windows. Overhead conveyor systems area a highly versatile method of moving products and materials and their modular construction means they can readily be configured to a large variety of applications
---
Floor Conveyors
Floor Conveyors and Floor Conveyor Systems are all-encompassing terms used in the Materials Handling industry to cover a large range of types of conveyor systems and conveyor equipment, the common element being that they are generally mounted directly on the floors within buildings.
Some of the more commonly used types of floor conveyors and floor conveyor systems are: gravity roller conveyors and skatewheel conveyors, flexible roller conveyors, ball table transfer units, powered roller conveyor systems, accumulation conveyors, belt conveyors & belt conveyor systems, plastic modular belt conveyors, assembly line conveyor systems, picking line conveyors, tote conveyor systems, case & carton conveyor systems, incline conveyors & mezzanine floor conveyors, inter-floor conveyor systems, heavy duty powered roller conveyors, pallet handling equipment and pallet conveyor systems, production line conveyor systems, industrial conveyors, chain conveyors, slat conveyors, shuttle car conveyors, in-floor conveyor systems, towline conveyors, power bend conveyors, spiral conveyors & elevators / lowerators.
Within the field of transporting, moving and handling materials and products floor conveyor systems have a vast number of applications. Big users of floor conveyor systems are the logistics and distribution industry, warehouses, e-commerce fulfilment centre, parcel handling depots, the printing and packaging industry, the food processing and drinks industry, and many other manufacturing industries such as automotive and white goods.
Whether it's a simple floor conveyor layout or a fully integrated floor conveyor system within a production or intralogistics facility Amber Automation has the expertise to design, develop and implement a bespoke floor conveyor system to exactly meet your business needs. Amber Automation's team of experienced conveyor and control systems engineers will select the most appropriate conveyor technology to achieve the objective. They will not only use our own range of conveyors UK manufactured conveyor equipment but also use other suitable products available on the market.
---
Powered Belt Curves
Belt curves, belt curve conveyors, belt turns, power curves, power curves, power turns, belt curves conveyors, curved belt conveyors, powered belt curves, powered belt curves conveyors, powered belt curves, powered belt curve conveyors, powered belt turns, spiral curves, spiral incline conveyors, spiral decline conveyors are all terms used to describe the same piece of equipment. Within this website we use the terms: belt curves or belt curves which are the most commonly used English terms.
Essentially belt curves are curved belt conveyors which enable the smooth change in direction of travel of a conveyed object whilst maintaining its orientation relative to the direction of travel. Amber Industries Ltd manufactures belt curves in the United Kingdom under the highly respected Gramac Quartz brand name.
The name 'Gramac Quartz' is synonymous with the unsurpassed reliability of its products and their ability to keep on providing top class performance and longevity under the most demanding operation conditions and the toughest of environments, e.g. extremes of temperature, humidity and airborne dust. A large range of 'standard footprint' belt curves are available, however by investing in the latest technology Gramac Quartz's design and manufacturing processes have the in-built flexibility and responsiveness to enable almost any 'bespoke footprint' belt curves to be offered to meet customer's unique requirements.
---