Powertrack Open Chain Conveyor Systems
The open chain Powertrack range, PT200 and PT500 utilise an I -beam track section from which a drop forged chain is underslung by means of trolleys with their wheels running on the lower flange of the I-beam. The product load is also suspended from these trolleys.
The PT200 and PT500 Powertrack open chain conveyor systems have carrying capacities per 2 wheel trolley of 200Kg and 545Kg respectively. High product loads in excess of 5000Kg can be accommodated with the use of load-bar arrangements to spread the load between several trollies. These conveyor systems are ideally suited to carrying heavier product loads around long conveyor routes. Like the lighter duty enclose chain type of conveyor systems the PT200 and PT500 conveyor systems are also suitable for high temperature environments up to 250 degrees Centigrade.
In-line Caterpillar drives, pneumatically operated tension units and bearing rollers mounted on horizontal curves ensure surge free and smooth running of these systems. A selection of standard radii horizontal and vertical curves allows flexibility in conveyor system layout.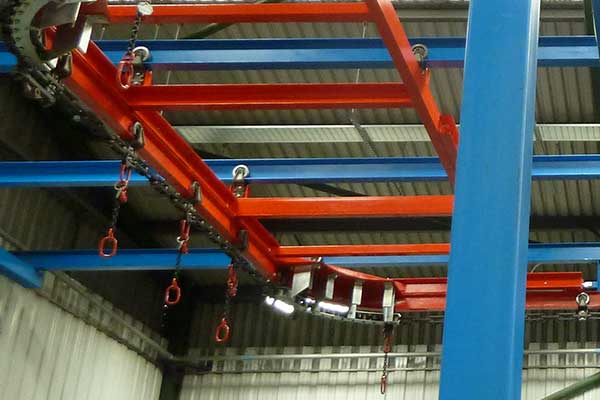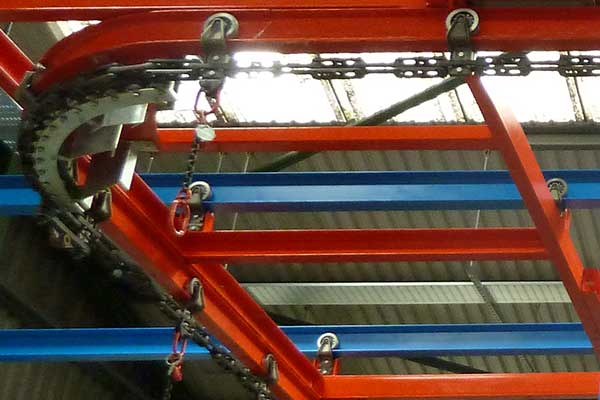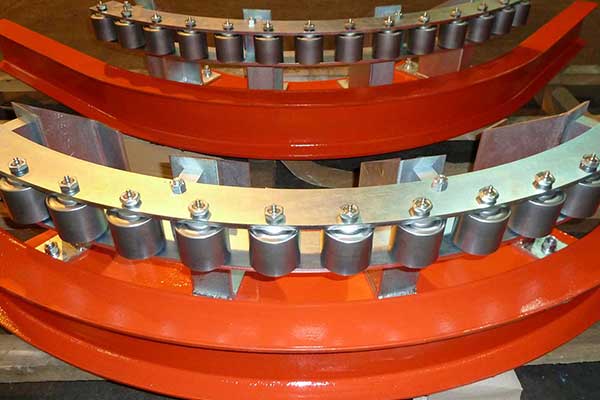 ---
Powertrack 'Open Chain' Overhead Conveyors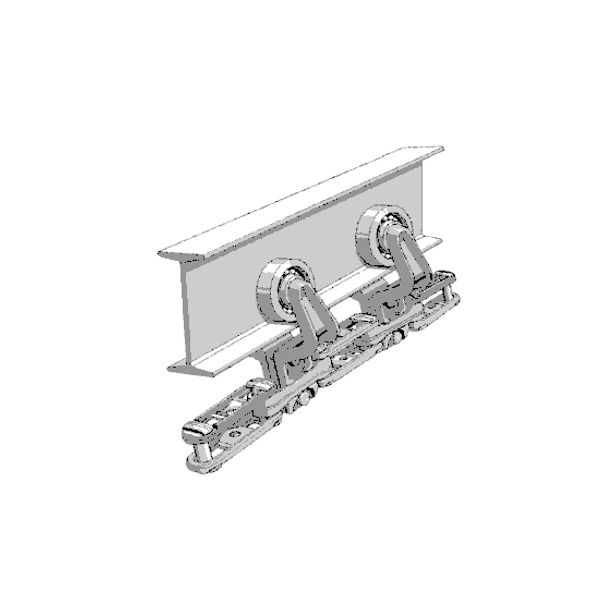 ---