Season's Greetings From Amber Industries
15th December 2016
We would like to take this opportunity to say a thank you to all of our staff, stakeholders, suppliers, partners and customers for your support during 2016. We are looking forward to 2017 and working with all of you next year. Season's greetings from all of us and we wish you a happy Christmas and a prosperous New Year.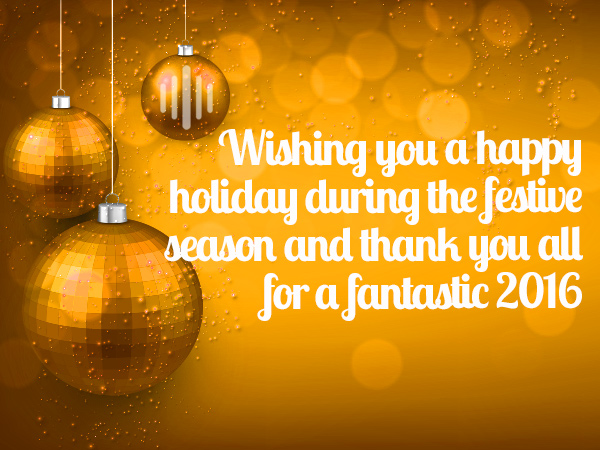 Opening Hours during the holiday period
23 December 2016 08:30 - 14:00
24 December 2016 to 02 January 2017 - Closed
03 January 2017 onward's 08:30 - 17:00
We have had an excellent year over the last 12 months and are pleased to be moving into the next year with a full order book. We have significant expansion plans for 2017 and more news will be made available in this area over the first months of the year. We look forward to working with you on your conveyor projects both in the UK and abroad in our export markets.
Other Articles
4th September 2023
1st August 2023
17th July 2023
7th June 2023
4th May 2023
2nd April 2023
1st March 2023
1st February 2023
9th January 2023
9th December 2022